Battery test systems for R&D and production
Our test systems are modular, expandable, and include many functions beyond the state of the art.
Our test systems are developed and manufactured in Germany and are designed for a long lifetime and high reliability.
Test Systems for Research, Development and Production
Cell Test System (CTS):
The CTS test systems are designed for single cell tests with voltages up to 6V and currents up to 5A (20A in parallel operation). The very compact design allows a standard table top system with 32 independent test channels. Each channel has an additional input for the cell temperature. The automatic dynamic range switching gives up to 200nA precision at low current.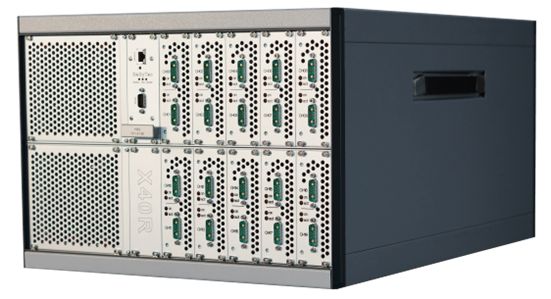 XCTS: Extended Cell Test System
The test systems of the XCTS series are designed for single cells with a maximum voltage of 6 V and currents up to 40, 60 or 80A. The amplifiers use switched technology which results in low heat generation, compact design and high overall energy efficiency. In parallel mode (optional) up to 400A can be reached. The XCTS has automatic and dynamic current range switching.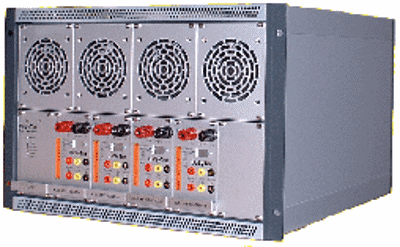 LPS-HR: Test Systems with small to medium power
The actual LPS-HR series does replace the former MDS, GSM and LPS series. It has 24Bit and more options (parallel operation, second current range) than before.
LPS-HR can be configured with corrent ranges from 100µA to 60A and voltages up to 70V. The maximum power is 600W.
MRS-HR: Cell Test System for very high Currents
The MRS-HR cell test system is designed for up to 1000A (2400A in parallel mode). The switched mode design of the amplifier results in a high efficiency, low heat generation and compact design.
HPS-HR: Test Systems for high Power
Test systems of the HPS-HR series are based on a highly modular amplifier design. Voltage and currents can be adapted to your requirements. Currents up to 600 A, voltages up to 70 V and a maximum power of 6 KW are possible for a single channel. Additionally the power and current can be increased by parallel connection of up to 4 Channels (Up to 2400 A). As an option there are up to three current ranges for one channel possible and an independent battery safety device (BSD) can be integrated in the test system.
The HPS-HR with its linear output stage and analog voltage control could be configured for single cells or modules and is fgrequently used for safety tests. For standard applications the cheaper, smaller and more energy efficient MRS-HR series is usually the better choice.
MRS-HR Module Test System
The MRS-HR module test system is designed for voltages of 70 V and fits the typical module size. Maximum currents are customized between 70 A and 540 A. The switched mode amplifier results in low heat generation and high energy efficiency. This also reduces the energy demand for cooling of the battery laboratory.
RPS-HR: Battery Pack Tester
The RPS-HR Battery Pack tester is for voltages up to 1000 V and currents up to 1000 A and a maximum power of 500 kW. A Battery safety (BSD) is integrated in the system and many additional options are possible.
CMU: Cell Monitoring Unit
The Cell Monitoring Unit is a data acquisition system for up to 480 voltages and/or temperatures of cells and modules. The data acquisition is synchronized with the data measured by the connected test system, are stored in the same data file and can be used to control a test. The signals of the CMU can be distributed between different test channels.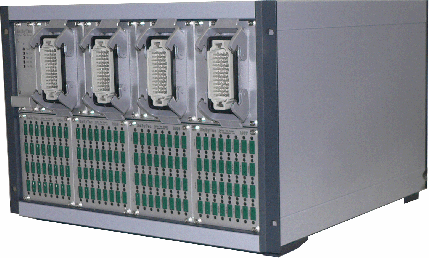 BSD: Battery Safety Device
The BSD is an independent measuring system that is continuously measuring the battery sigals (voltage, temperature). If one of the signals leave the threshold values, the test is stopped in a controlled way and the battery is disconnected from the test system. The BSD can detect safety critical situations an damage of the device under test can be avoided. Additionally the signals of the BSD can be used in the test schedule and registering of them is possible, too.
Battery Holder
We offer a wide variety of contacting systems for cells of different sizes. This systems give a reproducible connection between the battery and the cable.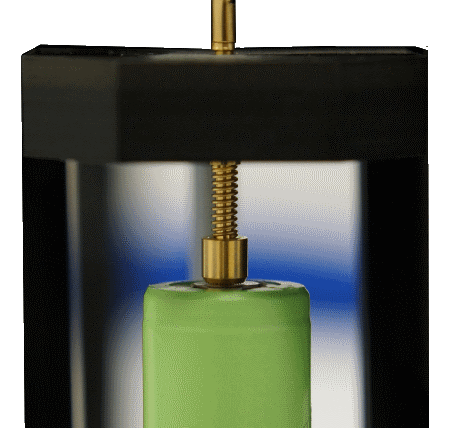 SSMS: Superior Safety Monitoring System Interface
The SSMS is an interface for a multilevel safety concept including nitrogen flooded test chambers.
Client Server
The BaSyTest software can be connected to a SQL server (MS SQL or MySQL). That supports:
central backup to SQL server
central analysis of all data from the SQL server
central sample management (battery database)
central project management
data transfer from one measurement to the next, also on another control computer
possibility to access data by third party software
Except the server and the connections to it everything required is part of the BaSyTest software
EIS: Electrochemical Impedance Spectroscopy
The EIS is a method for:
– determining the structure and parameters of battery models
– Investigating electrochemical reactions
– Determination of the battery state of charge
– Determination of the battery state of health